Talking Drums
The Talking Drums is a sound installation where we created a modular system for sending images through rhythmic patterns. It is an encrypted language to empower a musical community by sending secret messages, avoiding surveillance and listening to each other.
Talking Drums from thomas sanchez lengeling on Vimeo.
It's inspired by the communication method and instrument used by African communities to send messages across the continent. They did this by drumming, and by a rhythmic language that only could be understood by the community. For this piece, we are creating an organic syntax that sends meaning through music, using sound as a political tool of communication and organization. The installation is confirmed by independent modules hanging in the space. They communicate through a specially designed acoustic protocol applying machine learning. The modules have two simple rules; generate acoustic information based on an input, and listen for sonic data. The system's input and output is a digital image which is codified to binary data and converted to acoustic rhythms. They communicate by hitting different surfaces, revealing its acoustical properties and transforming it into an instrument. For the installation, we collect different objects from the city, especially abandoned technologies, such as hard drives, that represents the trash and obsoleteness. By doing this, the installation reveals a sonic portrait or the "voice" of its context.
by Nicole L'Huillier, Thomas Sanchez Lengeling, and Yasushi Sakai.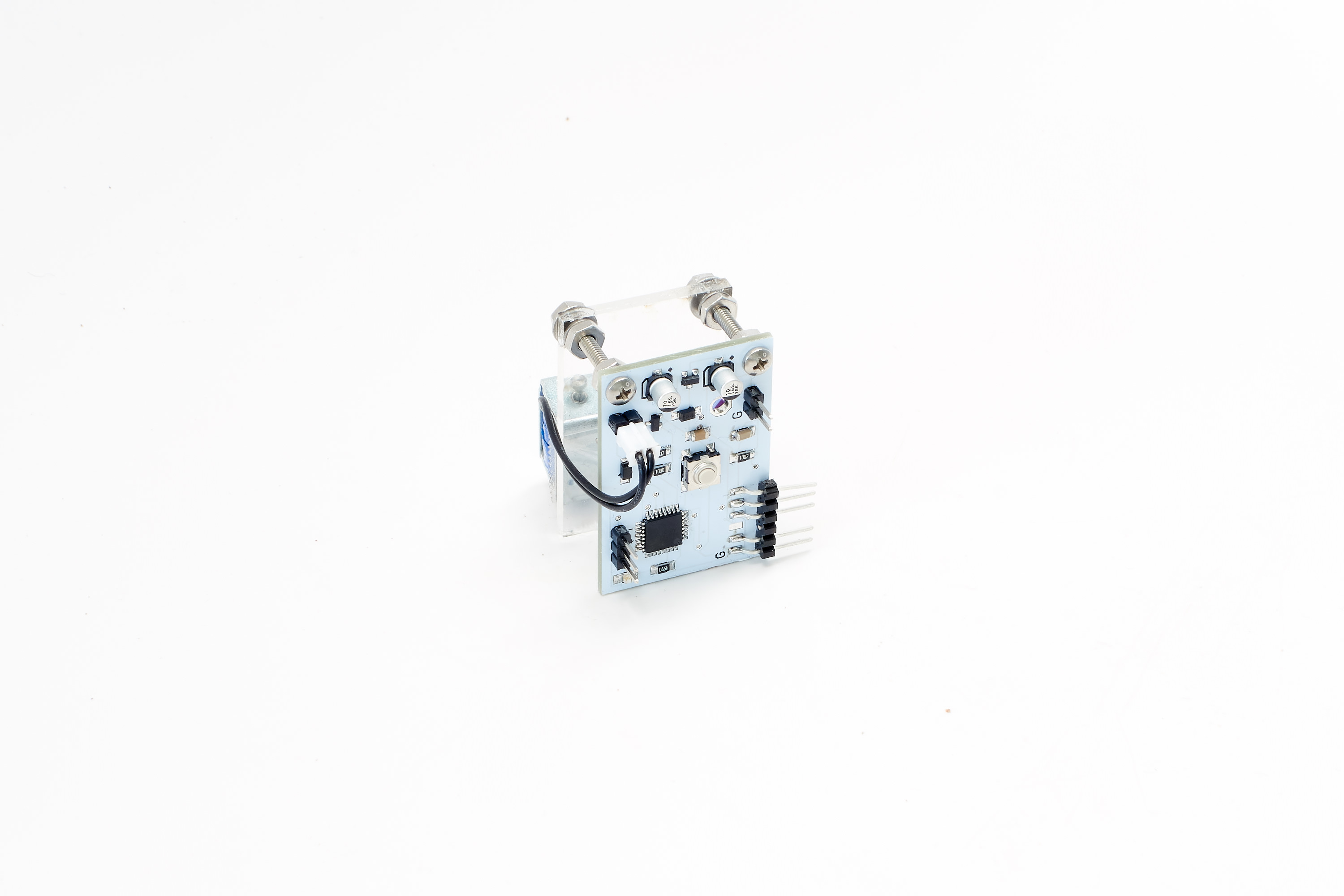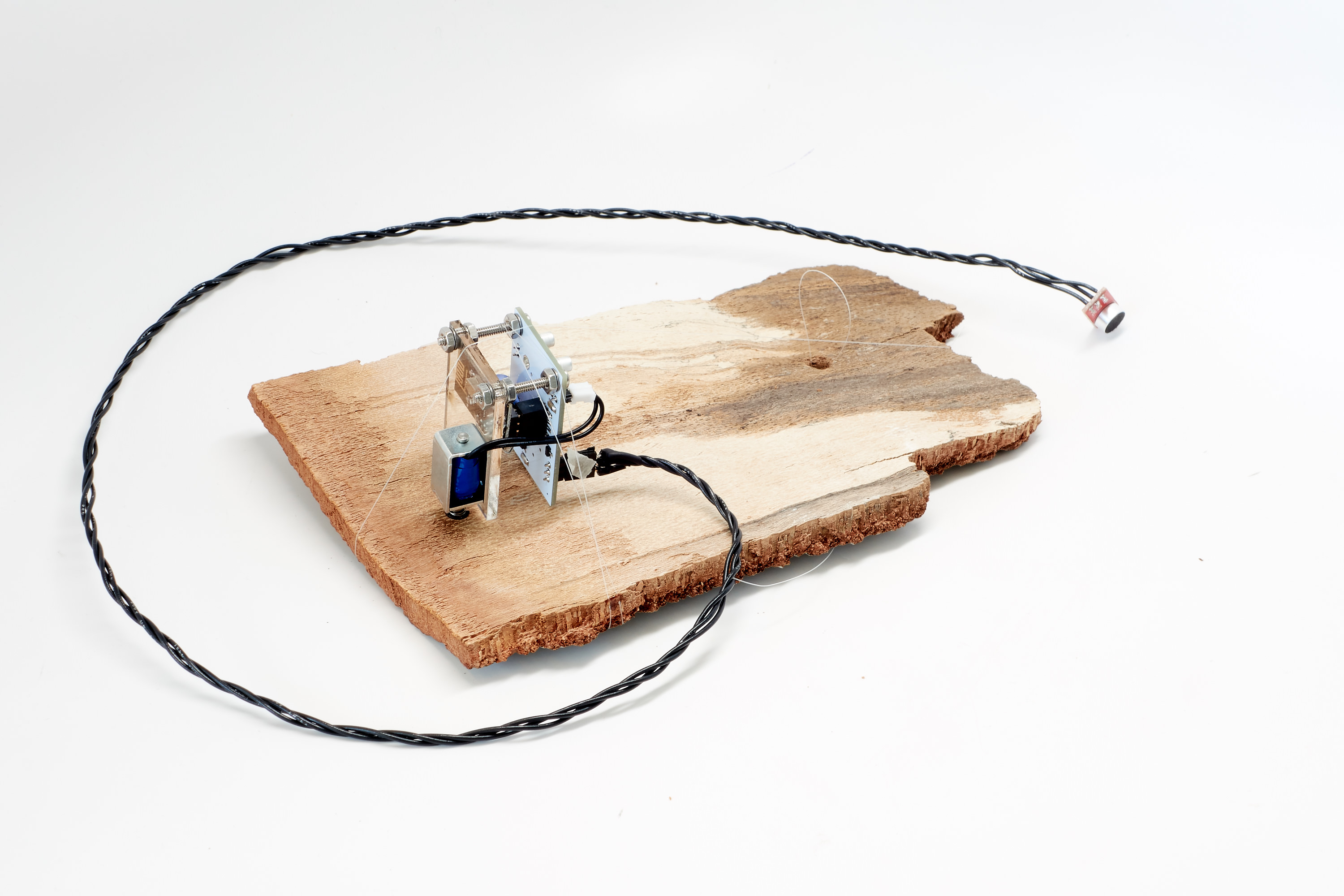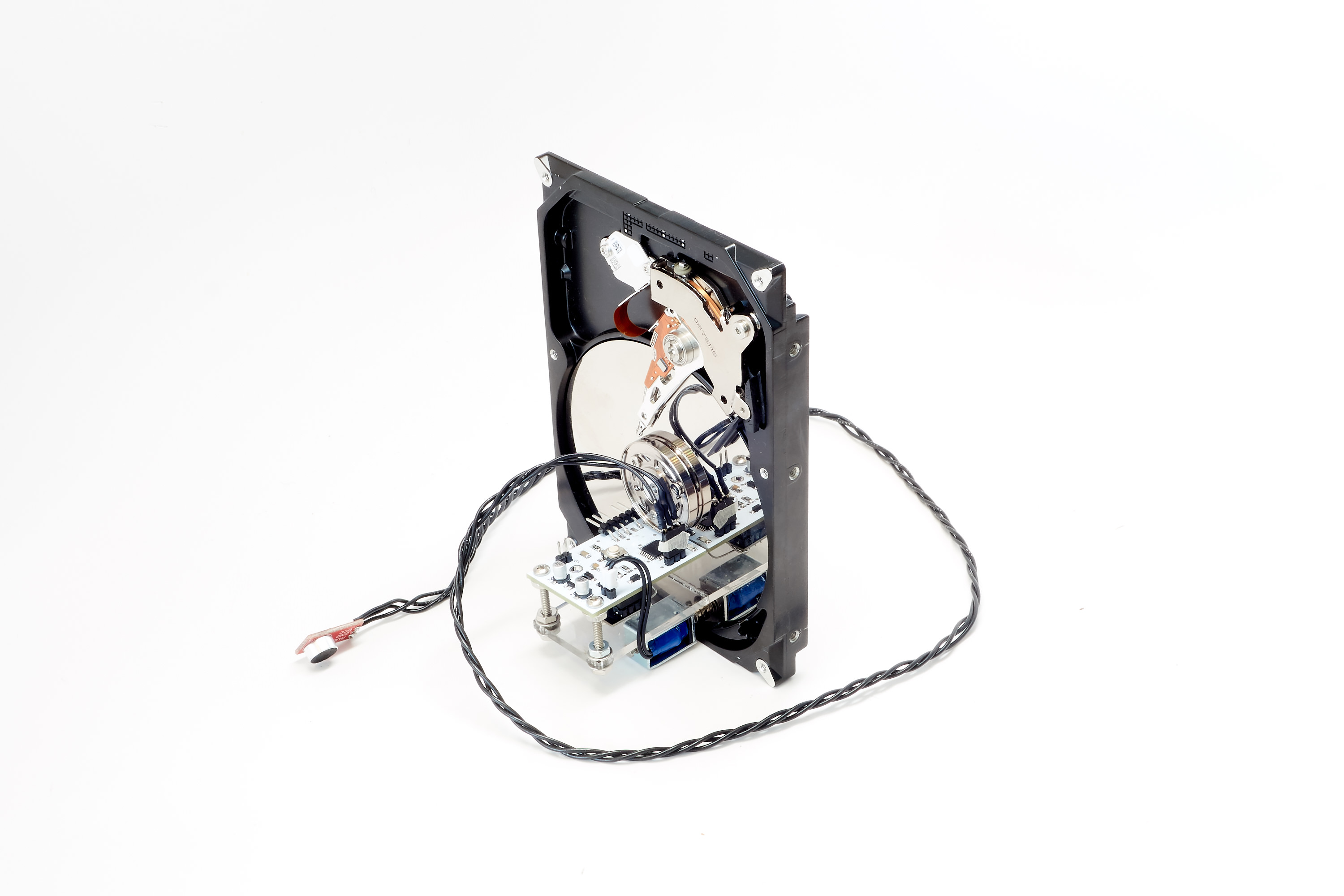 http://yasushisakai.me/talkingdrums/